Resistance
with every step
Wear AGOGIE pants for an instant intensity boost. Add to your workout and feel inspired to move more. Take them off and feel springy and strong.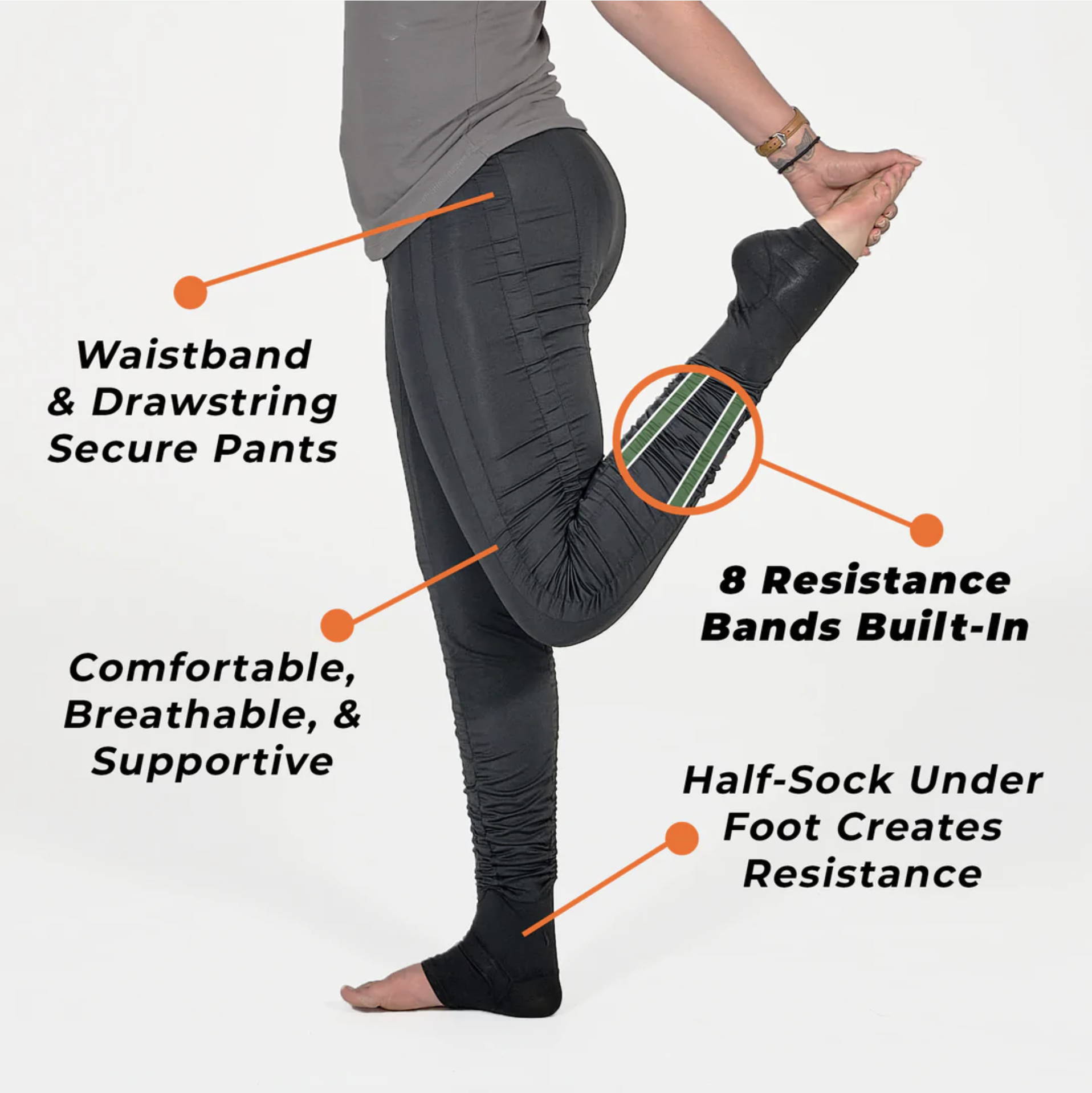 Materials
● Resistance bands: 100% natural rubber
● Fabric: 86% Polyester, 14% Elastane


Care
● Machine wash cold.
● Do not bleach.
● Hang dry.
● Do not iron.
● Do not dry clean.
Frequently Asked Questions
Your AGOGIE pants have eight resistance bands built-in, adding constant tension to every movement. Just wearing AGOGIE offers a convenient and comfortable way to activate more muscles, increase workout intensity, and burn more calories and fat.
After 30 minutes of wear, standing or walking, you might notice your leg muscles activating and getting warmer. The pants should fit snug but comfortable. To test if the pants fit correctly, reach behind your knee and the bands should feel taut.
AGOGIE Resistance Apparel products are made for all-day comfort and designed to improve your health, fitness, and athletic performance. The resistance levels of our products represent the strength of the rubber resistance-bands stitched inside.
● The +20s are great for all day wear, long distance runs and walks, endurance exercises, cardio workouts and just to get the muscles more active.
● The +40s can be worn all day as well. They will activate the muscles much faster than the +20s. They are great for specific workouts, speed training, strength training and any type of shorter running or walking routines.
Move Freely: Get the benefits of resistance training without any restrictions to your movement.
Intensify Your Workout: Add intensity to any movement without even trying.
Improve Speed: Sprint with AGOGIE to feel the true power of wearable resistance. Improve form and power.
Wear All-Day: Transform normal, every day movements into a resistance workout.
Boost Any Exercise: Add a little extra to your fitness routine without being overwhelmed.
Enhance Running: Run with better form while increasing your endurance levels.